Pattern Making
Top Notch Pattern is partnered with Annie Masarie to offer full pattern making services.
We're excited to announce that we have partnered with Annie Masarie to offer full Pattern Making services.
We're excited to announce that we have partnered with Annie Masarie to offer full Pattern Making services.
About Annie Masarie
Annie Masarie is an exceptional pattern maker specializing in a wide range of fashion categories such as outerwear, bottoms, plus size, activewear, and children's wear. With her extensive experience and unwavering dedication, she is determined to bring the art of fit to a whole new level.
What sets Annie apart is her remarkable talent for expanding size options and guiding emerging brands in launching their collections with a solid foundation. Her expertise is evident in the strong base fit she provides, ensuring that every garment expands off industry standards to enhance the wearer's comfort and style.
Annie's journey into pattern making began with a degree in Apparel Production from Colorado State University, and she has since amassed 12 years of invaluable industry experience. Her technical knowledge and attention to detail have propelled numerous apparel companies nationwide to great success.
In 2018, Annie embarked on a new chapter by relocating from the Garment District of New York City to the artistic hub of Nashville. There, she established her own pattern studio and is available for on-site or virtual fittings and pattern work.
If you are searching for a pattern maker to transform your fashion vision into a reality, Annie Masarie is your go-to professional. Her commitment to perfection and love for her craft make her a sought-after partner in the industry.
Pattern Making Services Offered: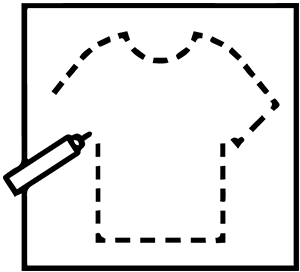 1st Patterns Through Production Patterns
From initial 1st patterns to detailed production patterns, we provide comprehensive pattern making services to bring your designs to life.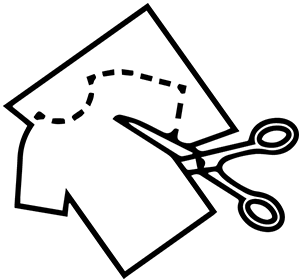 Cutting and Sewing Sample
Accurate cutting and sewing samples for replicating designs and precise construction of garment prototypes.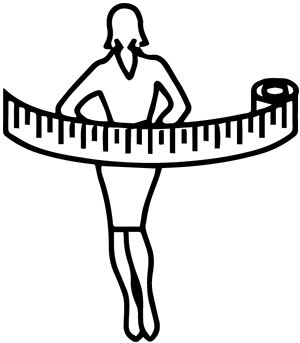 Fitting And Fit Consultation
Comprehensive fitting and fit consultation to ensure garments align with desired measurements and offer optimal fit and comfort.
Tech Pack Creation
Tech pack creation to streamline the production process, providing detailed specifications and instructions for accurate and efficient garment manufacturing.
Sizing Consulting
Utilizing industry stands to help determine the optimal range of sizes for your garments, ensuring a perfect fit for your target audience.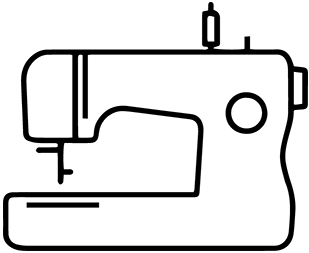 Factory Communication
Offering factory communication to be the middle-man regarding technical knowledge, seamless collaboration, and effective manufacturing.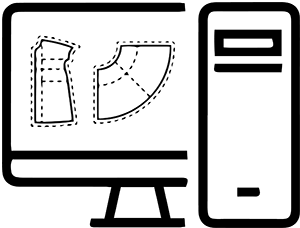 Digital Patterns
Easily accessible and adaptable digital patterns available in various file formats (.DXF, .MDL, .HPGL, Gerber), with options for printing or digital delivery in any paper width.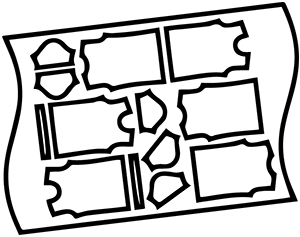 Pattern Printing
Physical printing of paper patterns for cutting, sample making, and quality control in clothing manufacturing.
Trusted By Established Brands
As well as other brands such as Pima Doll, Kenny Bonavitacola, Palmiers du Mal, All 67 by Jeff Cafone, & Nora Gardner